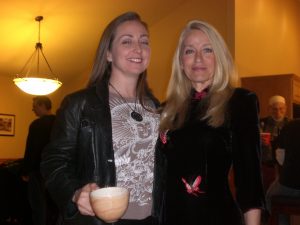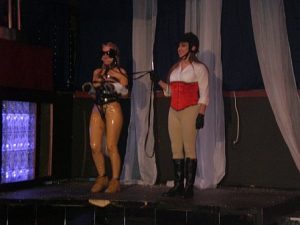 Rebecca Wilcox:
Gmail:  wilcox.rebecca@yahoo.com
Author of "The Human Pony" published by Greenery Press and lover of all things pony. As a longtime contributing member of the pony community, though not currently active due to my Masters program in Strategic Leadership towards Sustainability, I have been participating with the San Francisco pony community since 2004 and teaching and organizing events since 2005. The following is a bit of the past: Owner/Publisher of "Equus Eroticus"; 2009 North American Pony and Trainer with Submissann/Beauty for GLLA; Northern California (Human) Fox Hunt 1st – 4th annual hunts 2006-2009; SF Annual Dog and Pony Show Presenter/Ambassador 2005-2009; SF Citadel Instructor 2005-2008; Pony Play Days (The Greater SF Bay Area) 2005-2008; Pony Pride Round-Up Leader (Leather Contingent SF Pride Parade) 2006, 07, 08; and Secret Lives of Women Pony play documentary.
After moving to Sweden, I continued teaching pony play classes with more of an emphasis on BDSM. I also did a documentary for Ask Olle: Sex Documentarian on Fetish in 2012. My teaching eventually led to becoming a regular lecturer on fetish and BDSM at Karolinska Institutet for the medical professional students. In Jan 2013 I did another documentary for Ask Olle: Sex Documentarian on Pony play as Dominance. I have also been a Stockholm Pride Presenter in 2015 and 2016 on animal play and BDSM. I have volunteered for five years for RFSU, a sexual freedom organization in Stockholm and co-founded The Academy (BDSM Education) in Stockholm. Currently I continue as Pony Play Ambassador and professional in Sweden with a few forays to Germany.
My classes have turned from primarily training the trainer to spirit animal medicine. I love talking with people about the messages animal spirits bring to us. Animals always bring me joy, but especially the ponies.
Beauty, aka:  subMissAnn:
Facebook: www.facebook.com/robin.pachino
Gmail: subMissAnn@gmail.com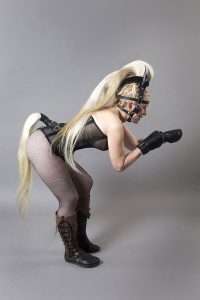 Ann known through out the BDSM Community as subMissAnn has been a long standing member for 24 years. She became interested in Pony Play in 2006 and has participated in Folsom Fair since 2007. Exploring Pony Play lead her to Pony Mistress Rebecca Wilcox.  subMissAnn was trained by PonyMistress Rebecca, and was given her pony name, Beauty, by her. They share the North American Pony/Trainer 2009 leather title.  SubMissAnn formed the Los Angeles Pony and Critter Club in December of 2009 and is the producer of the North American Pony/Trainer Contest. She is a published contributor to the Equus Eroticus Magazine and the author of "Pony Play with subMissAnn". subMissAnn has been a presenter at Beyond Leather, Brimstone, Black Rose, Camp Crucible, Desire, DomConLA, GLLA, IMsLBB, Leather & Leis, Mr & Ms International Olympus, Sin-In-The-City, Threshold, Lair de Sade, LADs, Club X, and Thunder in the Mountains.  A current list of classes offered can be found on the Los Angeles Pony and Critter Club web site.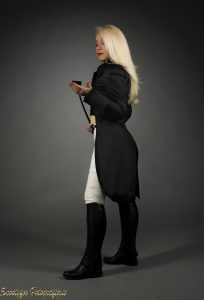 Born 24 September 1955. Ann grew up in the San Francisco area. She was a flutist and an art composer. Ann graduated with a Double Major in flute performance and music composition from both University of Redlands (B.M.) and Mill's College (M. A.) She's a mother of two (a boy and girl), a grandmother of four (2 boys and 2 girls).   Ann owned a small business, Merrymaking Children's Parties from Possibility to Reality, doing upgrade custom children's parties in Los Angeles while she raised her children. Since November 2005, she has a porn career under the name of "Robin Pachino".  She has an educational BDSM site, www.asksubmissann.com.   She is a professional submissive.
The platform of her title year was to share Pony Play far and wide; to increase the number of participants so that it did not depend on only a few key people to flourish and would grow with the passion of many; to bring Pony Play to events, making it more accessible to folks that are interested or curious.
She considers herself to be truly blessed to have excellent health; to be able to hike and travel; to take in the beauty of this earth with her dog, Oliver Queen; to have positive supportive friends/family she enjoys being with and is inspired by; to be free to create, to be pervy, sexy, kinky and deviant worthy of discipline every day.