North American Pony Trainer 2023, Miss Emily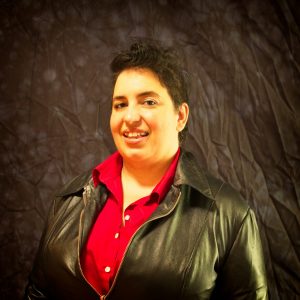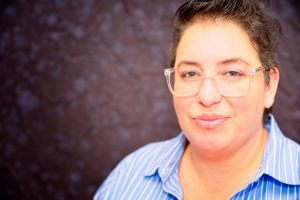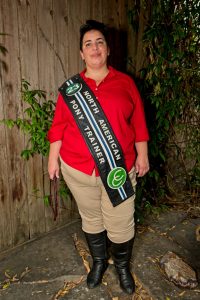 Contact information:
Facebook: www.facebook.com/
Twitter:
Instagram:
Fetlife:
Gmail:
LAPACC: Draft Horse and Precision Day   February 18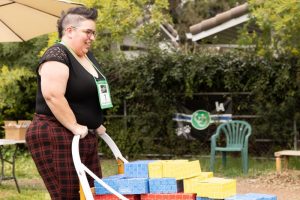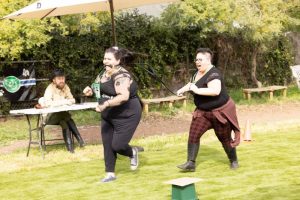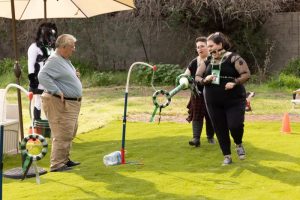 LAPACC: Long Distance Cart Race March 4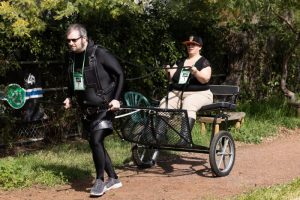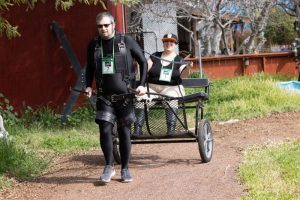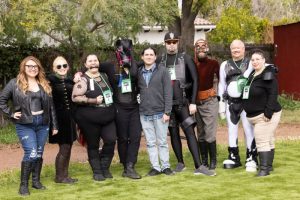 Find Miss Emily at:
Kinkfest April 7 – 9
Emily is the North American Pony Trainer for 2023. Her roots are in degradation and humiliation; it's where she finds peace. She has taught pony play and fisting classes on all three sides of the coast. She loves sharing her love of pony play with everyone. The more ponies in the world the happier she'll be, the more handlers in the world the happier her pony will be. She has trained and developed a Grand Champion, she has earned numerous handler awards and ribbons for her ponies.
IMSLBB 2023  April 19 – 21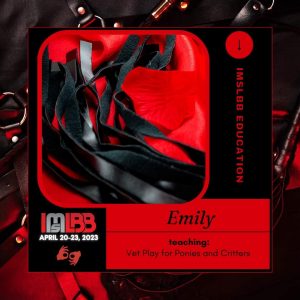 LAPACC: Derby Day May 6
DomConLA May 17 – 21
Friday April 19  5:30 – 6:30 Classroom B2 – Veterinary Play – Emily
It's like playing doctor, but you are the veterinarian, and your partner is the animal. Explore pony play from the medical side using skills you already have. Whether you enjoy needles, sensation play, elastrators, taking care of animals, making animals feel better, cautery pens, exploring orifices with your hands, you will enjoy this basic level introduction to all things vet play. It's pony centric but can be adjusted for all types of critters.
Sunday April21 3:00 – 4:00 Classroom B2 – Pride and Punishment for Pony Trainers – Emily
Quickly covering the types of ponies seen in the community, we will learn skills and techniques to control each of those types. Listening to the feedback from ponies we will identify the type of pony they are and use acquired techniques to make them better. We will explore the inner pony's identity and bring their strengths and weaknesses to the arena for training, development, and exploitation.
Camp Crucible  Saturday, May 27, 2023 – Sunday, June 4, 2023