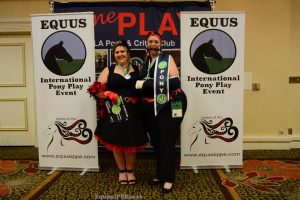 Trixie LaFontaine:
Facebook: www.facebook.com/NAPT2017
Twitter: @NAPT2017Trixie
Instagram: NAPT2017
Fetlife: TrixieLafontaine
Gmail: NorthAmericanPonyTrainer2017@gmail.com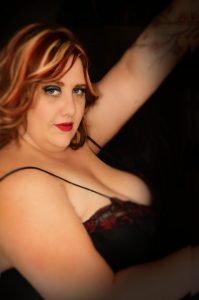 Trixie LaFontaine's love for horses began as a little girl when she'd feed the best apples off her great-grandmother's tree to the neighbor's horse. Over time, she'd learn to ride and control the power of these beautiful animals. This built the foundation for her confidence in adventurous exploration.
Part of that exploration has taken her through the world of burlesque. Trixie likes to blend the beauty of Hollywood's Glamour Girls – Mae West, Marilyn Monroe, Betty Page, and Tempest Storm – with confidence to create a world that is feminine and powerful. From burlesque, Trixie began to explore the traditional sub/Dom relationships. Learning to switch role has given her a greater understanding of what her partner is going through and needs whether it is in a scene or in a relationship.
Burlesque and Pony/Trainer Play is similar in that through the performance or play, one can escape from reality for a while and enjoy the wonderful fantasy world. "When I'm performing, I can be anyone I want to be," and as such Trixie becomes radiant and beautiful. Mingling with like-minded and supportive people does her soul good and produces a euphoric experience for everyone. Thus Trixie looks forward to sharing the beauty and power of PonyPlay where ever she goes.  Trixie LaFontaine is North American Pony Trainer 2017.
Tindala:
Facebook Page – https://www.facebook.com/NorthAmericanPony2017/
twitter – NAP2017Tindala
instagram – NAP2017Tindala
Fetlife ID – Tindala
gmail – NorthAmericanPony2017@gmail.com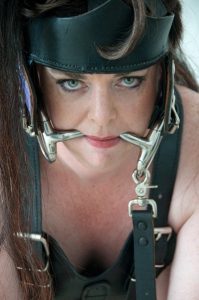 Playing horsey on the grade school yard was only the beginning of Tindala's journey. She knew in her heart of hearts that horses were a part of her. While other would play the rider, she would give pony-back rides until such time that she was told that "young ladies do not play horsey".
It was years later that she was introduced to the grown-up version of playing horsey…or Pony Play as we know it today. At first it was the sensual, sexual aspects of the roleplay…but as time went on, it became more. Tindala learned more about the different types of Pony Play and immersed herself into the world of parades and carts as well as dressage. She had competed with different trainers over the years, and thus has learned more about herself and the ways of non-verbal communication.
Tindala's proudest of winning the 2013 Queen's Cup, a multi-stage event where points are earned based on placement. Think of it as the High Point Award in a traditional horse show. She proved her endurance in a long distance cart race, her speed and cunning in a derby-style sprint, and her precision while cart pulling. Her other honors include Best In Show at the 2012 DomConLA Pony Show and 1st Place Overall at the 2013 DomConLA Pony Show.  Tindala is North American Pony 2017.