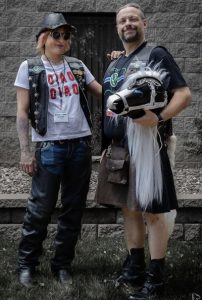 Hanging out in Denver?
Say hello!
Handler Jenn and Tromper love opportunities to chat about Pony Play.
Please note, the Producer of this contest has granted that due to events being postponed or cancelled beyond anyone's control, the NAPT 2020 team will be given Travel Funds into 2021 for these events.
NAPT Fundraising Pins Available
Handler Jenn and Tromper are excited to announce that the North American Pony / Trainer 2020 pins are in! Sales of these pins benefit the NAPT travel fund, and they are just so happy with how these turned out :). They are priced at $10 each, and shipping is $2. If you are interested, please contact me directly, or send funds via PayPal to tromper.pony@gmail.com (be sure to include your mailing address in the note and we will send the pins out ASAP!)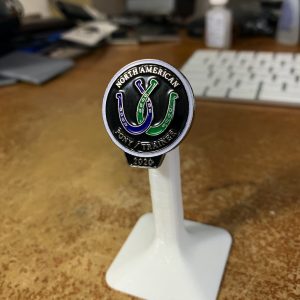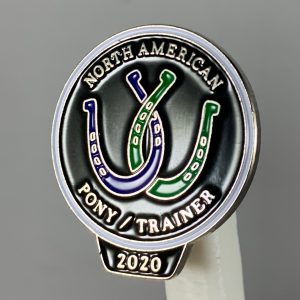 Memories from Folsom Street Fair and San Francisco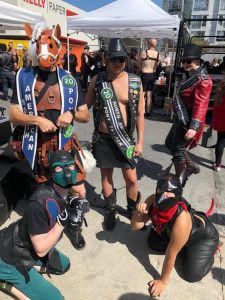 Tromper and Handler Jen with Hayley (IMsL) and some adorable Pups!
Tromper, Handler Jenn, Miss Ann and Pandora!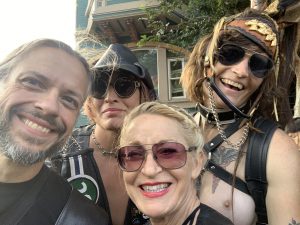 Handler Jenn & Pony Tromper had a marvelous time at BLOODLINE in Kansas City, MO.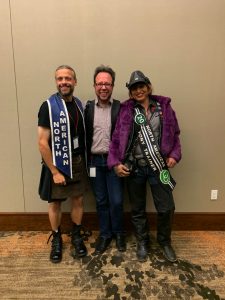 They then traveled to APEx Con here in Denver and connected with educator/presenter/title holder Lee Harrington (a former Presenter at Equus International Pony Play Event).
Thought provoking conversations were had by all.
Handler Jenn and Tromper went to Colorado Kinky Camping  August 2021